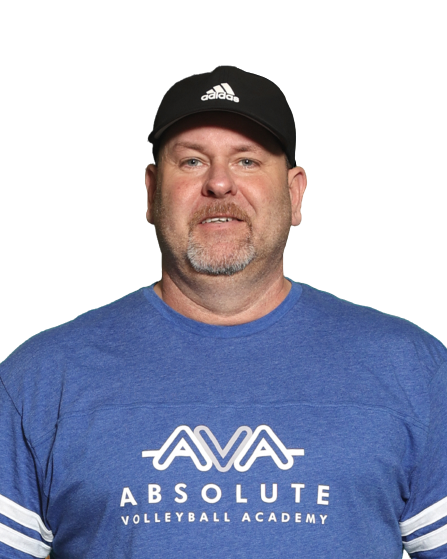 Training Director Ages 15-18
Background
Jerry Aldridge enters his 33rd year coaching high school, private college preparatory school, Women's and Girls club and college volleyball.
He previously coached varsity high school and private college preparatory school girls' volleyball in East Grand Forks, ND, Vilonia, AR, Sherwood, AR and Little Rock, AR. While in Arkansas, Jerry spent nearly twelve years serving as a Director and Head Coach for several local clubs in the Little Rock, AR area, to include Delta Juniors and Little Rock Juniors Volleyball Clubs. After relocating to Texas, Jerry was the Associate Head Coach at the University of St. Thomas in Houston, TX and is currently entering his 10th season as an Assistant Coach at Division I Houston Baptist University. As an Assistant Coach at HBU, the Huskies have advanced to the Southland Conference Tournament in each of their seven seasons in the league, with HBU making its best league showing by tying for third in 2017 and conference tournament runner-up in 2016.
Jerry previously served as a Head Coach and Master Trainer for the Absolute Volleyball Academy from 2009 to 2015 (15's -17's), qualifying multiple teams for USAV Girls Junior National Championships and registering a National Championship Runner-Up finish in the Girls 15 Open Division of the Volleyfest National Championships in Phoenix, AZ.
Most recently, Jerry served as the Senior Associate Club Director/Operations, Head/Master Coach, Recruiting Director and Parent Liaison for the Texas Tornados Volleyball Club in Houston, TX from 2015 to 2021. During his time at TTVB, Jerry coached and help guide four teams to the USAV Girls Junior National Championships registering four Championship Medal finishes, including two Open Division Bronze Medals (17's & 18's), one National Division (17's) and one USA Division (17's) Bronze Medal finish. In addition, his 2017-18 Texas Tornados 17 Mizuno team was ranked #1 in the country (AES/Prep Volleyball) at regular season's end and finished the 2017-18 season ranked #2 in the country.
In addition to his coaching career, Jerry has more than 32 years of international indoor and beach playing experience. He began his volleyball career while serving in the United States Air Force, becoming a top national middle blocker recruit, before leaving the military after receiving an athletic scholarship to play Men's Volleyball at Brigham Young University (BYU). Over the years, Jerry has played in multiple international professional leagues and tournaments in Asia, Southeast Asia, Europe, Eastern Europe and Canada. He currently plays USAV indoor volleyball as a middle blocker/outside hitter with the Balboa Bay Volleyball Club out of Newport, Beach, CA and the Canada National Masters volleyball team. Most recently (May 2021), he captured a Silver Medal with his Southern California 50+ club team at the USAV US Open National Championships in Louisville, KY. In July 2019, Jerry earned a Bronze Medal with Team USA Masters (50+) while playing in the BMG World Masters Championships in Espinho, Portugal. In September 2018, he captured a Gold Medal with Team Canada Masters (50+) while playing in the inaugural Americas Cup World Masters Championships in Vancouver, BC. In all, Jerry has amassed five Gold Medals, four Silver Medals and three Bronze Medals in USAV/International volleyball competitions.
Coaching Philosophy
I tend to coach as I would play. It takes passion, commitment, respect, discipline and having the will and drive to achieve your individual and team goals and succeed at everything you do on and off the court.
Coaching Strengths
All Skills
Preferred Age to Work With
All ages
Private Lessons
Individual, groups, teams - Contact directly for scheduling