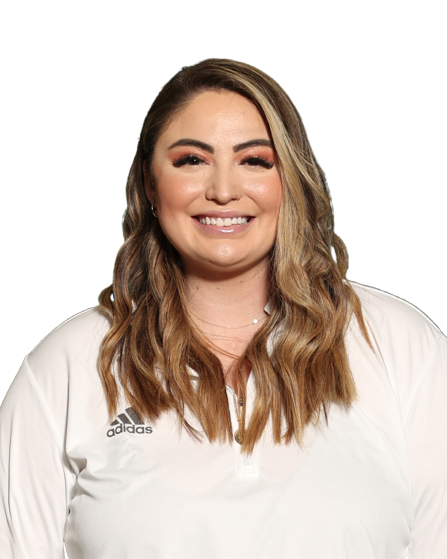 COACHING EXPERIENCE:
AVA Volleyball Club: 2021-Present
-13 Power Head Coach
A5 Volleyball Club: A5 Gwinnett 2016-2021
-18-2 Assistant Coach
-15-3 Assistant Coach
Brookstone Middle School: 2015-2016
-Middle School Volleyball Coach
-Georgia High School Association Certification
COLAVOL Volleyball Club: 2014-2016
- 12-1 Assistant Coach
- 13-2 Head Coach
- 15-2 Head Coach
Columbus State University: 2013-2015
-Volleyball Camp Coach
Buford High School: 2010-2013
-Volleyball Camp Coach
PLAYING EXPERIENCE:
Columbus State University: 2013-2015
-Middle Blocker
Buford High School: 2009-2013
-Varsity Middle Blocker
-Children's Healthcare of Atlanta's Comeback Athlete
ProLink Volleyball Club: 2009-2013
-15-1 Middle Blocker
- 17-1 Middle Blocker
- 18-1 Middle Blocker
ABOUT ME
I grew up in Flowery Branch, Georgia and attended Buford High School where I lettered in basketball and volleyball. I grew up with a congenital bone disorder called Trevor's Disease in my ankle and had several ankle surgeries at CHOA. From there I had a passion for volleyball and knew I wanted to play at the next level regardless of my setbacks.
I gained a volleyball scholarship at Columbus State University. I became CHOA's Comeback Athlete of the year. After playing in college and having to retire as a player due to my ankle, I fell in love with coaching. I started coaching with COLAVOL in Columbus, Georgia and went on to coach at A5 Gwinnett for several years when I moved back to Atlanta. I moved to Clearlake after taking a job and relocated here 3 months ago. I am looking forward to being apart of the AVA family and furthering the success of my team. When I am not coaching volleyball, I am the Cosmetic Manager at a dermatology office or hanging out with my rescue dog named Kapri!
My goal is to be character driven, consistent coaching, community involvement, communication, and AVA unity. My mission statement is "Teaching Life Lessons Through the Sport of Volleyball" With hard work, sportsmanship, teamwork, honor, character development, and doing the right thing over wins and loses. I know that if we focus on those important life skills to these young ladies, winning will take care of itself.