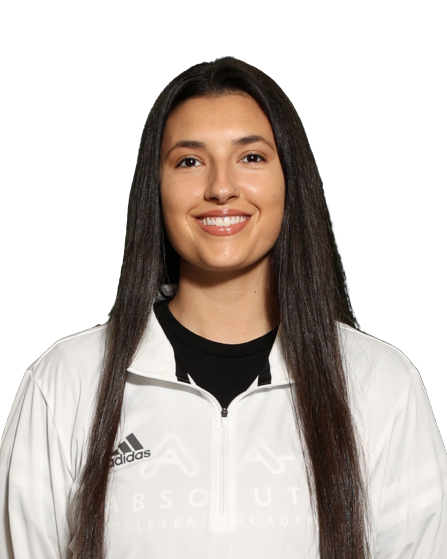 About Me
I was born and mostly raised in El Paso, Texas. I have also lived in Novi, MI, attended high school in Rio Rancho, NM and went to college in Portales, NM. My husband, Luke, and I are both active duty in the Coast Guard. He is currently stationed in the Upper Peninsula of Michigan while I just transferred down to the Houston area. I was stationed in Clearwater, FL and Miami, FL before moving here. We also have a 5 year old German Shepard, Koda, who keeps us very busy! I have my Bachelor's Degree in Criminal Justice and I am currently pursuing my Master's Degree in Legal Studies.
Volleyball Background
I started playing volleyball in the 7th grade and was immediately trained to be a middle blocker. However, I was cut from my 8th and 10th grade teams. I came back my junior year to win a state championship and we were also one of the top 25 teams in the country. We graduated all but three players my senior year and made it back to the championship court but we lost. I was selected for the all district team, all state team and the all-stars team. I received a scholarship to Eastern New Mexico University and red shirted my freshman year but ultimately decided I wanted to load up on classes and graduate college as fast as I could. I have coached camps throughout my high school and college career but this is my first year coaching a club team. I am super excited!
Coaching Philosophy
I strive on creating a positive environment that makes my players love the game. I can teach technique all day long but I can only encourage hustle and heart, which are the most important traits for any athlete to have.
Practice Philosophy
My goal is to have every one of my players improve at least one thing every practice. Whether it is making one more serve than the last practice or becoming more comfortable with serve receive. Building confidence at practice will definitely help us win games. All of our drills will prepare the players for game like situations and we can really focus on learning proper techniques while staying engaged!
Coaching Strengths
Blocking, Attacking, Goal-Setting
Final Notes
At the end of the day I just want to bring fun and positive energy to every practice and tournament. I don't want my players to be afraid of messing up because volleyball is a game of mistakes and it's inevitable. I want my players to have knowledge and be comfortable executing proper techniques but most importantly I want them to love this amazing sport!