2022-2023 AVA Texas Club Tryouts
Open Positions as of 9/25/22
Please contact lauren.ellison@avatexas.com
18 Adidas (National Travel)
1 utility player OH/DS or 1 DS and 1 OH
17 Attack (National Travel)
1 Middle Blocker
16 Extreme (Local)
1 Setter
15 Adidas (National Travel)
1 Middle Blocker
15 Local
2 Setters, 1 Middle Blocker
14 Travel
1 Setter, 2 Middle Blockers
13 Travel
2 Hitters
13 Local
1 Hitter
12 Travel
3 Hitters
12 Local
3 Hitters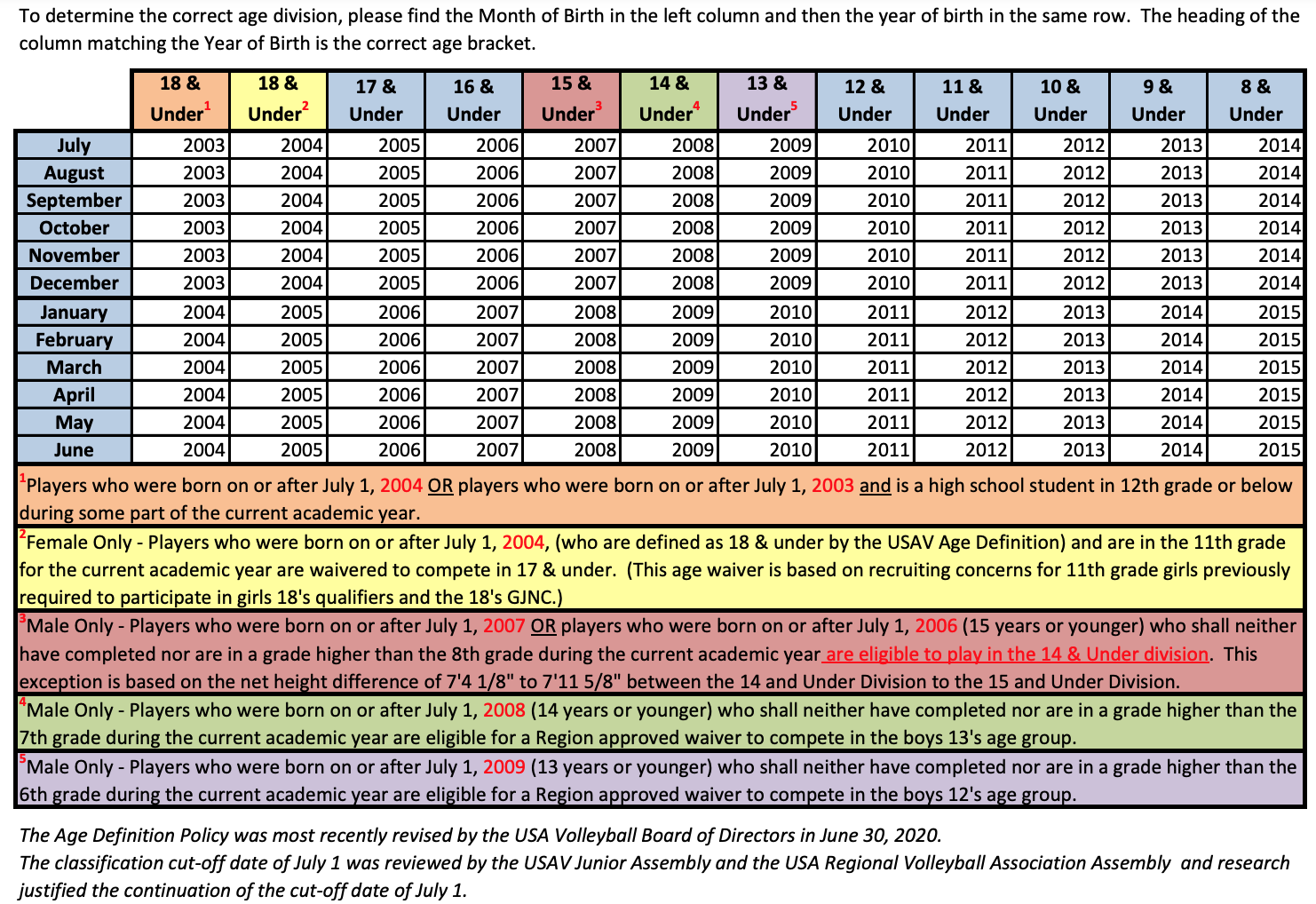 Tryouts Frequently Asked Questions:
AVA Club Season Tryouts are held the week right after July 4th.
All Tryouts are held at our facility.  380 Green Wing Street, Houston, Texas 77598
In some cases Yes.  The best way to be evaluated before tryouts is to enroll in one of our pre-tryouts camps and clinics.
2022-2023 USAV Age Definitions
18s - Born on or after July 1, 2004 OR born on or after July 1, 2003 and a high school student in the 12th grade or below
17s - Born on or after July 1, 2005
16s - Born on or after July 1, 2006
15s - Born on or after July 1, 2007
14s - Born on or after July 1, 2008
13s - Born on or after July 1, 2009
12s - Born on or after July 1, 2010
11s- Born on or after July 1, 2011
Questions?
Email Lauren Ellison (lauren.ellison@avatexas.com) or Katy Garza (katy.garza@avatexas.com)