Stay up to date about AVA Adult Programs!
For all AVA Adult Program inquiries, whether for Adult Open Gym or Adult Tournament, please reach out to Donnie Matthews.
Download Team App here (http://teamapp.com/app). Its 100% FREE.
Launch Team App.
Then:
1. Sign-up to Team App. You'll be sent an email to confirm your registration.
2. Log in. Then search for AVA TX and request access to AVA Adult Open Gym group.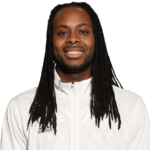 Donny Matthews
Director of Adult Programs
OPEN GYM $10 Saturdays, 7-9pm
Frequently asked questions
Adult Open Gym occurs every Friday 8-10pm.
No.  Adult Open Gym is only offered Saturday evenings at this time.
We charge $10 per person.  Cash or Venmo can be paid at the door.
Everyone is welcome!   You can either bring a team or if you come as a free agent For free agents, we will will assign you with a team that fits your level of play.
No, teams are created at Adult Open Gym based on skill level.  Teams can also play together if that is preferred.
We have two divisions that you can sign up for when you get to our facility. We have Recreational which is beginners level and  Advanced which is for the veterans.
We have a fair amount come out to Adult Open Gym for the recreational division (beginner level). Usually there are 5-8 teams.  We always have spare courts for warm-up or practice.
No there is not.  There will be room for you on a team when you arrive.
Coming Soon.  Stay tuned.
Check our social media pages for weekly status updates
https://www.facebook.com/AVAAdultVolleyball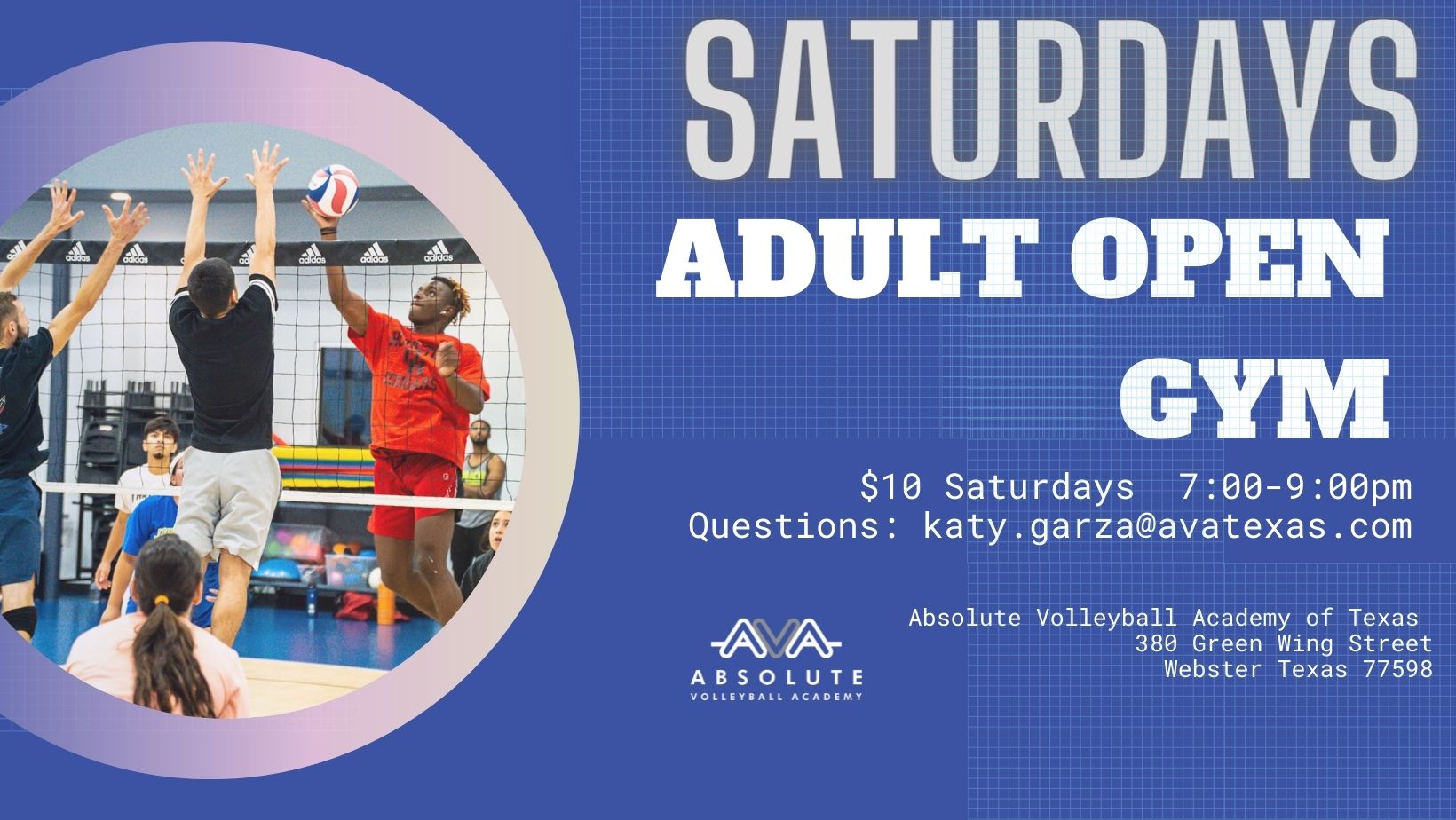 380 Green Wing Street, Webster Texas 77598
Check our social media pages for weekly status updates