For Adult Open Gym please reach out to dennis.allen@avatexas.com
Stay up to date about AVA Adult Programs!
Questions: Please email our League Director:  trey.may@avatexas.com
Adult League Information 
September 5th - Nov 7th

Tuesday Nights @ 6:30pm-7:30pm-8:30pm

2 matches per night for each team, 1 ref match

12 team cap, 2 divisions, 6 team cap per division

Advanced Division (A/BB)

Competitive Division (B/BB)

$75 per player (Early Registration)

$95 per player (Open Registration)

Round Robbin Style of Play (Regular Season)

Games start at 4-4

Games to 25, hard cap at 27

2 sets no matter what

No third sets

Standings are based on point differentials

Regular seasons standings determine seeding for playoffs

End of League Tournament Nov. 7th (Playoffs)

Full matches, 2 out of 3

Double Elimination
Fall Adult Indoor Tournament Registration OPEN NOW!!
Hosted by Absolute Volleyball Academy
Adult Co-Ed Volleyball Tournament
Competitive and Advanced Divisions
Saturday, October 28th, 2023
9:00am
$150 per team.  $75 due at time of registration, $75 due at tournament.
ONLY Team Captains are needed to register
TEAM CAPTAINS PAY ALL REGISTRATION FEES
Location:380 Green Wing Street  Webster, TX 77598
FIRST PLACE - CASH PRIZE!!
Concessions will be available.
There is a strict no outside food policy and absolute no food or drink in gym except water.
No Stanley cups inside of playing area.
No additions allowed to team roster after pool play has been completed.
Any questions please contact trey.may@avatexas.com
Adult Open Gym (Saturdays & Sundays)
OPEN GYM $10 Saturdays & Sundays, Doors Open at 7:45pm Play is from 8-10pm
COURT RULES
Players only allowed in the gym.  Spectators may view from upstairs or downstairs behind the glass.  Children spectators must be accompanied by an adult.
New players must use the sign-in waiver and confirm age is over 18 years.
Court Directors will decide flow of the games
Water only in the gym.  No food or gum
Good sportsmanship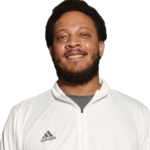 Dennis Allen
Director of Adult Programs
Frequently asked questions
We charge $10 per person.  Cash or Venmo can be paid at the door.
Everyone is welcome!   You can either bring a team or if you come as a free agent For free agents, we will will assign you with a team that fits your level of play.
No, teams are created at Adult Open Gym based on skill level.  Teams can also play together if that is preferred.
We have two divisions that you can sign up for when you get to our facility. We have Recreational which is beginners level and  Advanced which is for the veterans.
We have a fair amount come out to Adult Open Gym for the recreational division (beginner level). Usually there are 5-8 teams.  We always have spare courts for warm-up or practice.
No there is not.  There will be room for you on a team when you arrive.
Check our social media pages for weekly status updates
https://www.facebook.com/AVAAdultVolleyball
380 Green Wing Street, Webster Texas 77598
Check our social media pages for weekly status updates