Absolute Beach Volleyball offers an opportunity for your athletes to learn an entirely new sport within the sport of volleyball.
YES, it is a completely different sport!
While containing similar skillset, mindset, and concepts that are taught and learned in the indoor game,
Beach Volleyball is a VERY DIFFERENT GAME!
At AVA we train our athletes at a highly competitive level in both indoor and outdoor volleyball which sets us apart from many other Beach Volleyball Clubs.
This is only YEAR 5 as Absolute Beach under Program Director Kirsten Kubicek-Estes; in the last 5 years we have qualified over 80 different athletes, most of them 2, 3, and 4 seasons qualified, many of them 2, 3, and 4 BIDS PER SEASON.
WE HOPE YOU JOIN OUR AVA FAMILY FOR THE GREATEST SEASON SO FAR ON OUR NEW COURTS!!
REGISTER FOR FALL BEACH VOLLEYBALL
FALL BEACH
Training twice per week
Players will receive 2 hour training sessions for a total of 12 weeks.
Cost $650 + Transaction Fee
Weather related cancellations of practice are out of our control, but we will offer makeup sessions after the first two rain outs for every rainout following.
Training sessions will take place August 14th-November 2nd on Mondays and Thursdays from 6:00pm-8:00pm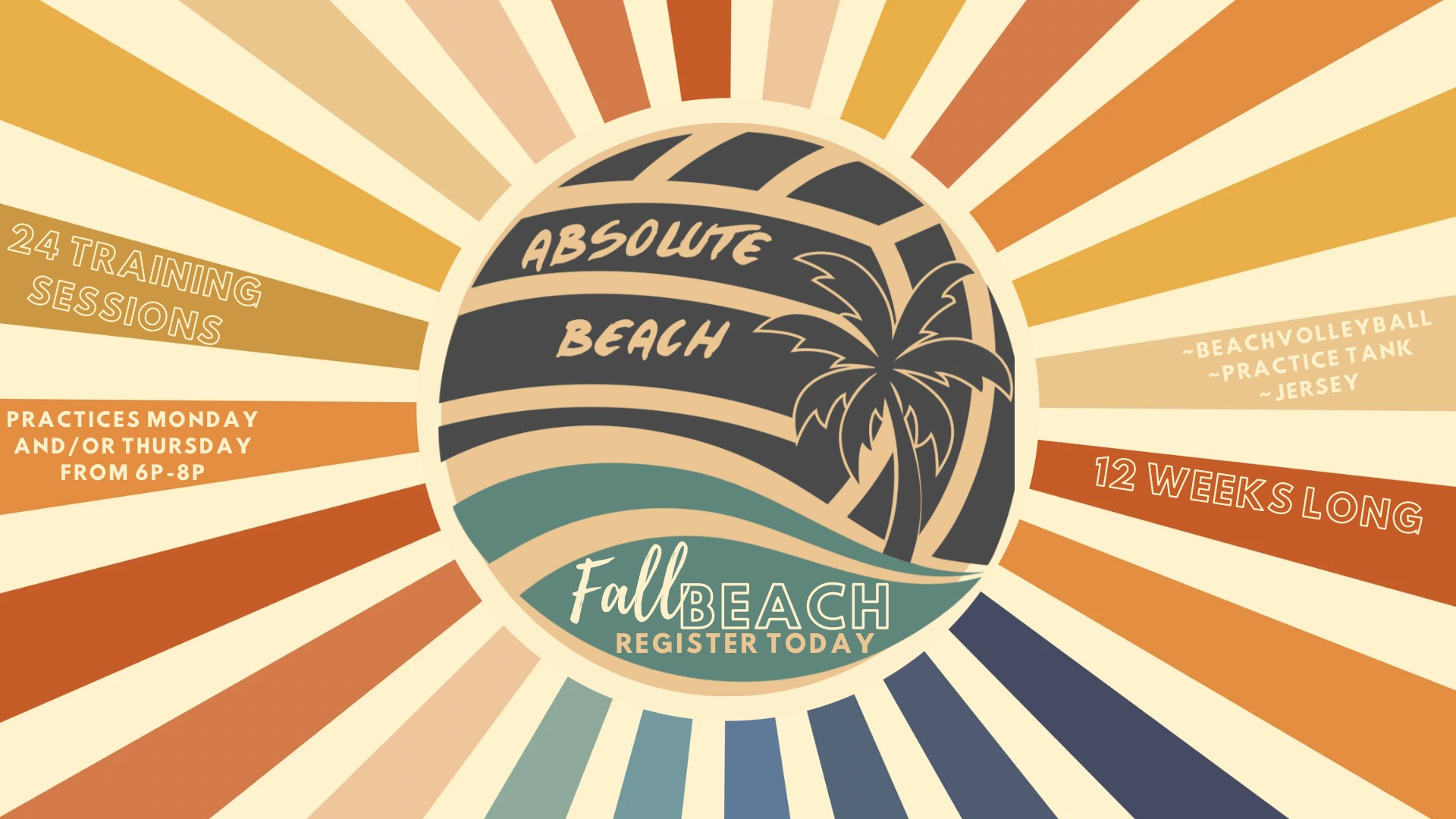 Absolute Beach Director: Kirsten Kubicek-Estes
kirsten.kubicek-estes@avatexas.com