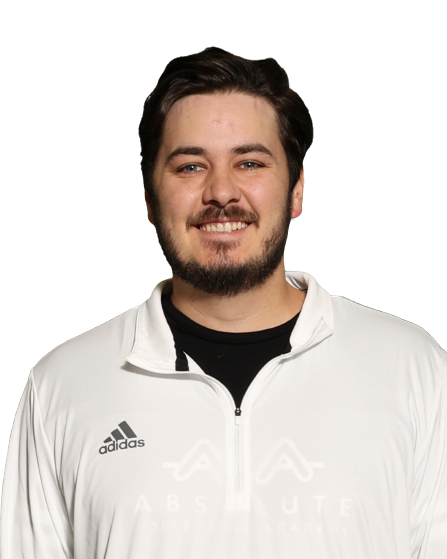 I have played volleyball on a competitive level since I was 14. While playing club volleyball in high school, I attended training camps at Penn State and Pepperdine and learned from some of the most famous names in the sport, such as coach Marv Dunphy. After graduating high school, I was recruited to play in college at Missouri Baptist University in Saint Louis, MO. From there I transferred to Texas State University where I was captain of the men's club volleyball team and was a practice player on the NCAA D1 women's volleyball team. During this time I was selected for the USAV High Performance Beach Volleyball program in Los Angeles, CA. Upon graduating, I started coaching for AVA's indoor and beach volleyball program. This is my second year coaching at AVA and I hope to grow the sport by inspiring future generations to get involved in a sport that has helped shape my life.
Coaching Philosophy
Hard work and dedication are the keys to improving at any new skill. Athletes need to be willing to learn and encouraging to those around them. Volleyball is a fast-paced team sport so communication and working as a team are important skills that players can apply to many aspects of life.
Coaching Strengths
Defense, Passing, Hitting, Serving.
Preferred Age Group
All ages.
Private Lessons
My schedule is flexible. Please email me for more information.