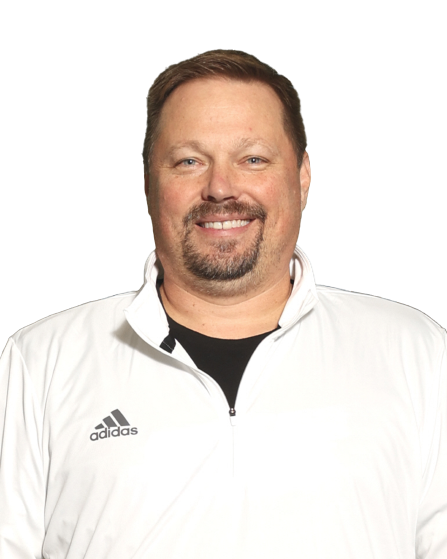 About Me
I grew up in the Clear Lake area and moved to Saudi Arabia when I was in the 9th grade. I attended school there for 1 year and then went to boarding school in Rome, Italy for 3 years. I have been married for 22 years to the love of my life Michele and have 3 boys, Grahm, Ethan, and Ian.
Volleyball Background
I began playing volleyball in high school in 1987 and, once I was introduced to volleyball, I fell in love with it. After graduation I attended Texas Tech University where I was an assistant coach under Mike Jones for two years. While coaching I joined and was eventually promoted to Vice President of the Texas Tech Men's Volleyball Club and played in tournaments all around the nation. I have worked summer camps at Rice University and continued to actively play for many years. I just completed my first year of coaching for AVA.
Coaching Philosophy
I feel that creating an environment that is relaxed and conducive to learning is important and that success is achieved when the coach allows the players to drive the team with their energy and passion. A team that works and plays with passion is tough to beat.
Practice Philosophy
I plan every practice and usually have more on the page than I can accomplish in the time allowed. The team comes to the gym to work hard and focus on the team game and not individual skills, though there are times where working on these build naturally into a team practice. Athletes should work on their individual skills in preparation to building them into the team. I will use the inevitable failures of the game to instruct proper technique, game strategy, and/or any team weakness that need addressing. I will have the players self and team evaluate after tournaments and will spend some practice time going over them.
Coaching Strengths
Game strategy, defense, attacking
Final Notes
My philosophy is to learn about my athletes -not every athlete responds to the same method- some like the repetition, some get bored, some like coached sessions, group workouts, etc. I will have a team GroupMe that I use to communicate. My goal is to learn what motivates these athletes and what their pain points are (what do they like the least and need the most help with). From there I am all about what is realistic, setting attainable goals -long term and short term- and keeping the players engaged.