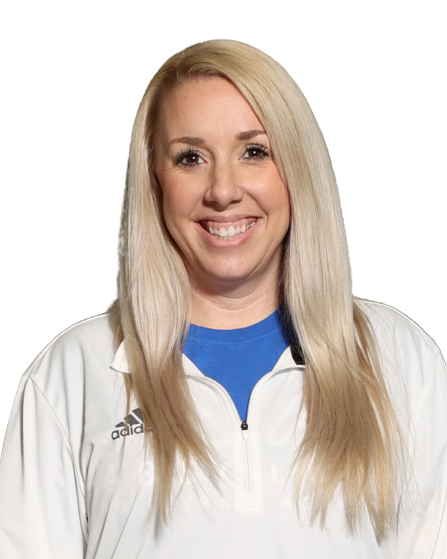 Lead Instructional Coaches Trainer & Setter Trainer
I graduated from Friendswood High School, where we went to the state tournament twice, and I also competed in the Jr. Olympics with my club team 3 times.
After high school, I moved to Corpus Christi, where I graduated from Texas A&M University – Corpus Christi with a bachelor's degree in Kinesiology. I started my high school coaching career in Ingleside as the head coach from 2008-2012. During my 5 years there, the volleyball program made the playoffs 4 times.
In 2013, I took over as head volleyball coach at Tuloso-Midway High School. While there, I led the volleyball program to back-to-back undefeated district titles (38-0 in district play over the two-year period). In 2016 and 2017, my team advanced to the Regional Volleyball Tournament and made two State Final Four appearances. I was awarded District 30-5A Coach of the Year and All South Texas Coach of the Year in 2015 and 2016. In four short years, I amassed a record of 135 wins with only 44 losses. After rebuilding, we won another undefeated district title in 2020 and went 4 rounds deep in the playoffs.
During my time in Corpus, I coached club for Coastal and Storm Performance over a 15-year span. I was also the Parent and Coaching Coordinator and loved working with the players and their families. I have coached numerous age divisions and love coaching all areas of the sport. Since I was a setter, I have a special place in my heart for that position, but I am very confident in all skill areas of the game.
In 2017 I graduated with my Masters degree in Coaching Education and Athlete Development from Xavier University. Throughout that process, I learned so much about the athlete as whole and this process made me an even better coach.
I moved back to the area in July of 2021, when I accepted the head coaching position at Pearland High School. I am so excited to be back in the place I call home and look forward to coaching club in the Houston area. After one season at Pearland, we were able to get the first playoff win in 7 seasons! I am excited to see what the future of Pearland volleyball has in store!
Coaching Philosophy: I want the same thing you want for your child. I want to teach them life lessons through sports because when the game ends, life goes on. Discipline, accountability, and responsibility are all important qualities of a great athlete. More importantly, they are key qualities you need to be an outstanding individual.
Preferred Age Group: All ages
Coaching Strengths: All areas, with an emphasis on setting
Private Lessons: When the high school season ends, I love to help out!