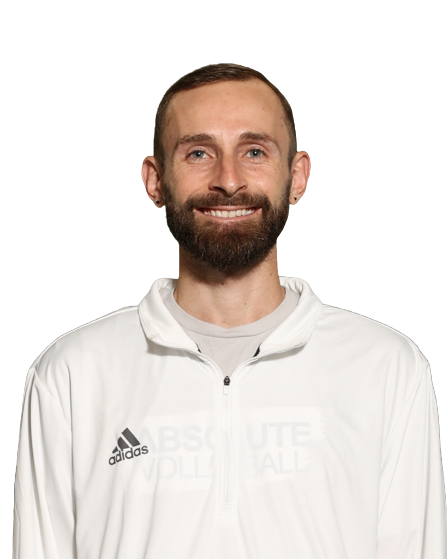 About me:
I was born and raised in Buffalo New York, Go Bills! I moved to Texas in 1999 when I was 9 years old and have lived in Dickinson TX ever since then. I played basketball for a private school in Dickinson where we went to 3 straight final fours and won 2 State Championship titles my Junior and Senior years. I went to college at UTSA and Alvin Community College, and then joined the United States Navy after a year of college. I currently play flag football and volleyball for local and travel teams as well.
Volleyball Background:
I started to get into volleyball as a Junior in High school, but my school didn't offer it and I didn't know of any clubs around. So I started by helping our high school girls at practices and games, and I played in Adult co-ed leagues ever since then. I played one semester at UTSA for their intramural team and played for my Navy team out in Virginia Beach area as well. I like to think of myself as a utility player being open to playing any position on the court but I primarily play Outside Hitter. This is my second year of coaching volleyball and coaching has always been a passion of mine that I wanted to pursue, and AVA offered me just that.
Coaching Philosophy:
I believe every player should learn every position to help the team and themselves learn and grow while we are playing, and to be flexible and open to potentially changing positions as each of us learn and grow in the game. Every repetition counts and matters just as much as the next and staying focused, taking things seriously, and having fun along the way can take you far in volleyball and life. I want players to love what they do and be able to compete at any level and still enjoy the game while being competitive and successful.
Practice Philosophy:
When we are practicing, I want players to be eager to learn, listen, hustle, be competitive and work hard every single rep. One thing I tell the players is, "if you cant pass or serve, we cant play". So, I believe breaking down the fundamentals and proper technique is crucial to developing good muscle memory and motor skills to help you transition on the court in a more fluid way. Volleyball is a game of momentum and one point at a time. If a player messes up, I try and remind them to take a deep breath, tell yourself it's okay, and move on to the next play. I want to practice how we play and be focused on our technique, hustle, attitude and communication and let that transition into our gameplay.
Coaching Strengths:
Utility playing mindset, defense, volleyball IQ