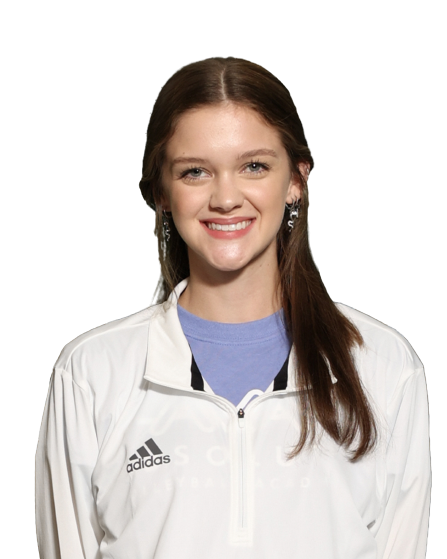 About Me
I grew up in Huffman, Texas, and spent my whole life there. I graduated from Huffman-Hargrave High School in 2020 and now I attend the University of St. Thomas where I am studying to get my bachelor's in Psychology and my master's in Sports and Performance Psychology.
Volleyball Background
I started playing at the age of 7 but did not start playing club until I was 12. I played volleyball at my high school where I was on varsity my sophomore, junior, and senior year and won some awards along the way. After I graduated, I committed to play at the University of St. Thomas.
Coaching Philosophy
Being an athlete myself, mental health is a priority for me and those around me. If players cannot mentally perform, they will not physically perform. Being able to build trust with my players is extremely important to me so that they feel confident talking to me about anything.
Practice Philosophy
I have always been told that if you decide to not go 100% in practice, you will affect your teammate's ability to go 100%. During practice, I ask that players be focused and willing to push themselves every single practice. If you are not pushing yourself, you are not pushing your teammates. By pushing yourself to be a better player, your teammates will eventually follow you and become better athletes as well. My favorite saying for practice is, "Be comfortable being uncomfortable" because you will only learn if you step outside of that comfort zone and push yourself.
Coaching Strengths
High Volleyball IQ, Ball placement, attacking