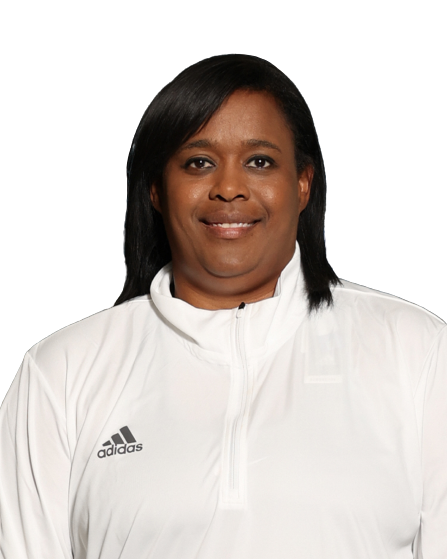 About Me:
I am originally from North Little Rock, Arkansas but now call Houston home. I am married with two amazing children. I started playing volleyball in 7th grade because my coach, Coach Lewis, said, "You are going to be tall. You are playing volleyball." It was not a question but more of a declaration. She was right. Once I started playing and understanding the game I could not stop.
Volleyball Background:
I won multiple state championships in North Little Rock. I moved to Sugar Land in the middle of my junior year, where I finished my high school career. I went to Galveston College, and was a redshirt to learn my two new positions in setting and being a right side. Shutting down outside hitters is my happy place. I went on the play at the University of Central Arkansas. After a high ankle sprain, I transferred to North Texas to finish my collegiate career.
At the end of my senior year in college, I started coaching a club team, Coppell Classic in Coppell, Texas. I coached the top 14's and 18's team. Coppell Classic was sold and transformed into Texas Juniors-DFW where I coached the top 17's team. After the success of coaching in club volleyball I went on to be the Head Coach at Lyon College in Batesville, Arkansas. At Lyon College I was blessed to help two players to become All-Americans. Several of the players I recruited are now in the Hall of Fame for Lyon College and their records still stand to this day.
The 2021-2022 season will begin my fourth year with AVA.
Coaching Philosophy:
"There are no secrets to success. Success is the result of preparation, hard work, and learning from failure."
You can't have fun without the fundamentals. As a coach, I believe that it important to have a solid base of the fundamentals to succeed. Fundamentals is not just the physical part of the game. It is also having basic knowledge of volleyball strategy and mental toughness. Those attributes are what makes a player successful.
Coaching Strengths:
Strategy, Setting, Blocking,Hitting, and Serving